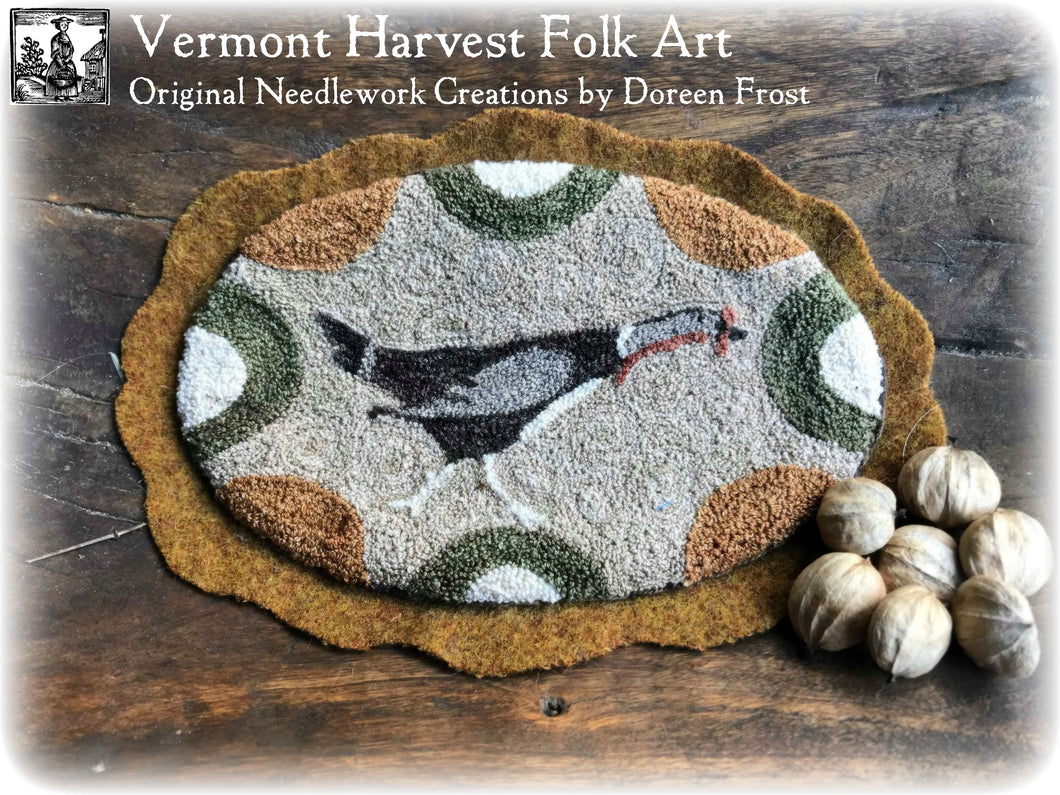 Olde Heritage Turkey~ Finished Piece
Vermont Harvest Folk Art by Doreen Frost
Regular price $45.00 Sale
~Olde Heritage Turkey Table Mat~

~Finished Offering~ 

by Doreen Frost, Vermont Harvest Folk Art

Measures 9" x 6 "
 This lovely piece features my FAVORITE animal ~ The TURKEY..goodness, I just love them.  This lovely gal was inspired by an antique text book illustration.  She is made using Valdani Perle cotton in lovely Autumn color of cream, rich brown, deep orange, dark green and soft red.  It is stitched onto a gorgeous piece of hand dyed, and slightly felted, orange wool.


Piece will come to you with one of my linen tags, signed & dated, and stitched on the back of the piece.